If you have been referred to the DIVERT programme via the DIVERT App your details will be immediately sent to an engagement specialist who is ready to provide the same 1-2-1 support and guidance for a positive way forward you would receive from an in Custody referral.  
Once your referral has been made by the police officer the police will have no further involvement, none of your personal information will be stored on any police system and you can be confident that they will not be able to use it for any Police purposes.  The Police purely make the referrals for people they frequently encounter and want to assist. Like us, they genuinely care about helping you in the right direction.
Our Engagement Specialists are not connected to the Police so conversations with them are in complete confidence. They will not discuss your situation with anyone (unless you want them to) including the Police, and no one will be able to access any information relating to your ongoing support within the DIVERT programme.   Your involvement with the programme is not linked to the Criminal Justice System and is independent of any ongoing police investigation, should there be one.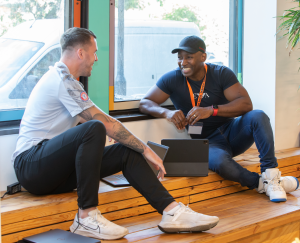 Now you have been referred… Keep in touch and let's work together
"It's our job to be your coach, to steer you in the right direction but also to be a friend and someone to confide in, giving a helping hand when needed."  David, Engagement Specialist
Your Engagement Specialist will be locally based and will meet with your personally. They are young, really friendly, non-judgemental, unbiased and are great listeners. They are only there because they want to help you now and in the future by understanding your situation and looking at positive options for you as part of a personal short and long term plan. They have a lot of local knowledge and are often from the clubs and associations we partner with so they can not only assist you with education, training and employment opportunities but also with local community support and interests including sport, the arts, music and more.
Once they have met you they will stay with you for as long as you want.
"Behind every referral is a dream" If you want to be referred contact us.
If you believe you would benefit from the DIVERT programme and the support of an Engagement Specialist email davidwilliams@bouncebackproject.com