Following the success of the DIVERT and the Violent Crime Taskforce (VCTF) Intervention programmes that have been embedded within Bounce Back in partnership with the Metropolitan Police for the last 2 years, we have launched Bounce Back Youth.  This is our own programme for engagement with people aged 10 to 18 years and we will not only be supporting those in prison, but actively diverting young people away from crime and helping them to avoid prison.
Bounce Back Youth is an early intervention programme launched in May 2021. Its objective is to reduce gang-related violence across London by working in partnership with the Metropolitan Police and the 32 Local Authorities by offering ETE (Education, Training, Employment) opportunities to Youth Offending Services and/or Community Safety Partnerships.
The Bounce Back Youth team work in tandem with the Metropolitan Police and their DIVERT project to support young people aged between 10 and 24yrs old who are considered to be at greater risk of becoming a victim or perpetrator of violence. We aim to supplement any statutory intervention they may be receiving with opportunities in mentoring, education, skills training, apprenticeships and employment. We also support individuals who are at risk of entering the Criminal Justice System; there is no requirement for them to already be part of it to qualify for participation in the programme.
Our aim is to help our participants build sufficient emotional and financial resilience to enable them to resist offending and avoid exploitation by:
increasing their self-confidence, helping children and young people find their inner greatness and raise awareness of what is right with them, as opposed to what is wrong with them
raising their ambition levels and empower disadvantaged children and young people at the fringes of society to see themselves not as they are but as they could be
helping them to fully achieve their potential providing the support required to overcome the psychological and physical barriers to accessing education, employment and training (EET)
Rebuilding the lives of children, young people and vulnerable adults by offering access to skills development through our core engagement activities — Music, Mentoring and Health and Wellbeing
Delivering high quality, leading-edge, client-centered programmes using holistic methods and a range of engagement tools
Our programme affords direct access to Bounce Back's expertise in sourcing educational, training and employment opportunities, particularly within the Construction Industry and the Built environment. We are therefore ideally placed to provide a sustainable diversionary route away from offending for those deemed most at risk of either being exploited or coerced into engaging in violent crime within some of London's most deprived areas.
Throughout the programme there is a specific focus on improving the general Mental Health of our participants through the encouragement of physical activity and improved nutrition. We also aim to introduce individuals to activities that may be of interest to them which they might not otherwise be able to access. This can involve us signposting participants into partner organisations and charities situated locally to where they live in order to support their life aims and ambitions.
We receive referrals from a variety of partners and organisations in addition to DIVERT whose recently launched app gives a web-based referral system of young people by police officers into our services. The app enables us to work in partnership with the Metropolitan Police Service to offer early intervention opportunities to young people coming to their notice, particularly those who may be vulnerable to being drawn into violent crime. Once referred our conversations are strictly confidential and no information is shared.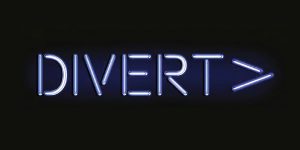 DIVERT is a Metropolitan Police Service Intervention programme that works in partnership with Bounce Back and is aimed at reducing the prevalence of re-offending. It was specifically created to provide a means of early intervention in the criminal justice process with a view to identifying and meeting the individual needs of young offenders. It is a unique, award winning programme aimed at reducing re-offending by diverting 18-25 year olds into education, skills training and employment opportunities to develop their skills and support them into more positive and sustainable pathways.
DIVERT's specialist 'Custody Intervention Coaches' meet young offenders during the period immediately following their arrest whilst they are being held in police custody, which is considered as an opportune 'teachable moment' to address their vulnerabilities. Their role is to provide information, advice and guidance which includes developing a plan that support individuals away from crime and into positive career opportunities. DIVERT sits outside of the criminal justice system and their coaches are independent of the police investigation, so all conversations are completely confidential.
Bounce Back works in partnership with DIVERT to broaden the support package and available opportunities. Operating in five London prisons as well as within the Community with a focus on skills training and support into employment, our role in the project is to work with the coaches to engage with individuals in one of two ways.  If they do go to prison after they are arrested, Bounce Back can support and train them in custody and work with them as a regular point of contact through to release.  Alternatively, if an offender does not receive a custodial sentence and they remain in the community, Bounce Back provides them with training and offers joint support for them to gain beneficial skills or employment.
If you are an MPS officer and would like to make are referral please download our VCTF referral form v2.0 and email to matt@bouncebackproject.com
For further information and referrals email youth@bouncebackproject.com