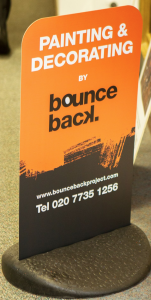 Our focus is on training for, and getting people into work within the construction industry.
We operate a "Through the Gate" policy which means that our team of case workers supports every participant on our programme as well as the employers. In liaison with both sides they ensure a seamless transition on release into work.
Case Manager engagement begins as much as 6 months prior to release and continues throughout the participants journey both in and out of prison and into work. This can be for as long as is needed post release into the community and employment. The prospect of work on release gives hope to those in prison and we recognise that employers can also need support when they work with people leaving custody.
This means people can start to earn money as soon as they leave prison which in turn helps reduce the likelihood of them re-offending. We also help people to gain self-employment status to avoid any barriers.
We offer 2 routes into Employment:
Our Painting and Decorating Social Enterprise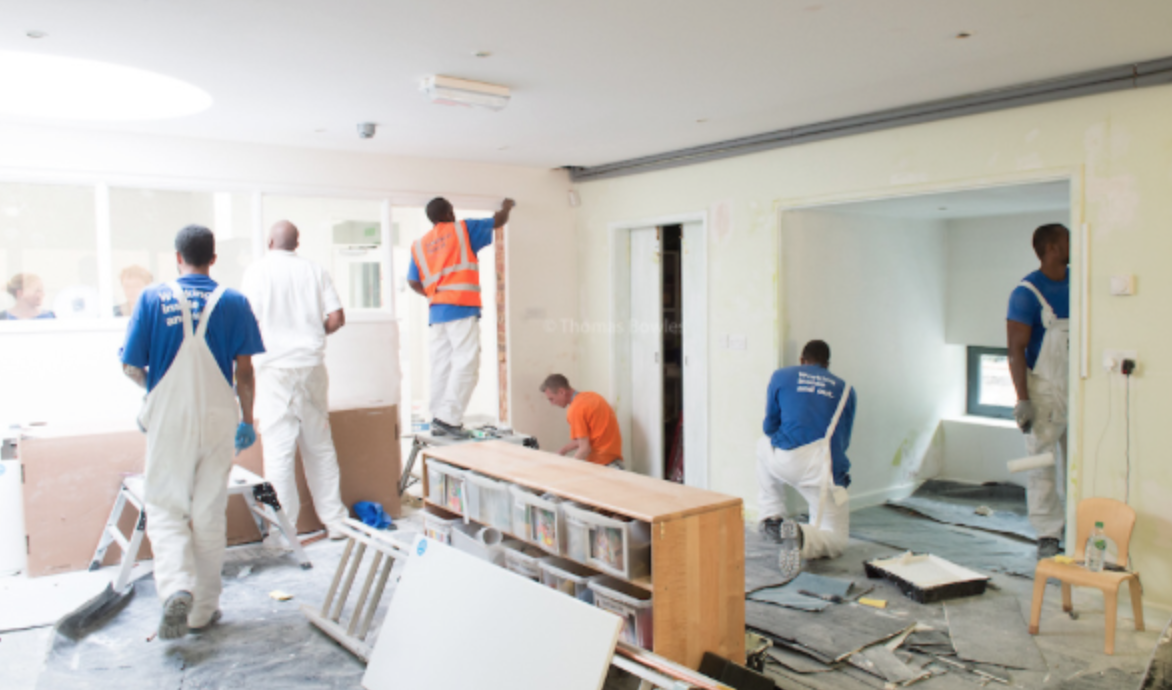 We offer opportunities for individuals keen on Painting and Decorating to join our own Social Enterprise. We employ up to 30 people at any one time in our qualified teams to work on a wide variety of decorating projects in and around London. This gives people the opportunity to gain experience and any further qualifications they may require.
Our Industry Partners
We offer a wide range of opportunities for work via the network of construction and corporate companies with whom we partner that employ people on release. We have a relationship with a number of such organisations and we regularly invite them into the prison to meet potential employees whilst they are still in training. Last year we took over 400 employers into HMP Brixton and over 200 job offers were made for work on release.
Additionally we engage in Job Fairs within the prisons bringing employers to these pre arranged events.